Tuesday June 9, 2015
6:30 PM until 8:00 PM
---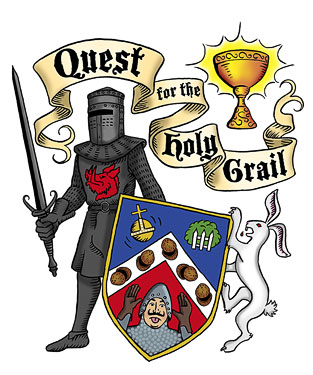 The Troubadours sang of it; courtly knights quested for it; Monty Python laughed at it. The Chalice beckons through the mists of pre-history to bind us in its intrigue still. Our fascination with this symbol is alive and well in New Hampshire. In this talk and re-telling by Diana Durham we get to understand why the young knight Perceval's quest for the grail has as much meaning today as when the story was first told centuries ago.
Diana Durham is a New Hamshire Humanities Scholar with an M.A. from the University College of London (U.K.) and author of the book The Return of King Arthur: Completing the Quest for Wholeness and two books of poetry, Sea of Glass and To the End of the Night.
This program is funded by a grant from the New Hampshire Humanities Council. Sign up today!
This program will be presented at the Milford Town Hall Banquet Room. Use the Middle Street entrance next to the old ambulance bays and take the elevator to the 3rd floor.